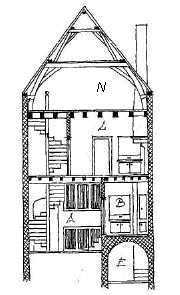 Enter the Short Fiction Contest.
Read about the winning entries in our Flash in the Attic Flash Fiction contest.
Welcome to Fiction Attic Press, a small, independent publisher dedicated to distributing works of exceptional literary merit. We are seeking novels, novellas, short story collections, individual short stories, and flash fictions for publication. Learn how to submit your fiction here.
We kicked off our single story ebook series in March with Tracks, by Tara Wright, and Everything You'd Hoped it Would Be, by Travis Hubbs. New single story ebooks will be published in May.  Learn more about the series. 
The strange and mystifying story collection Winter in Tirane: The Stories of Jiri Kajane, is available wherever ebooks are sold. By turns funny, profound, and moving, Winter in Tirane is an exploration of the meaning of identity, the power of suggestion, and the complex relationship between a story and its creator.
The goal of Fiction Attic Press is to promote well-written, thought-provoking fiction with a fair dose of "elegant wit." We refer you to the meaning of attic, which explains pretty much everything:
attic salt (phrase):
a poignant, delicate wit, peculiar to the Athenians
attic (noun):
a story or room directly below the roof of a building
attic (adj) :
characterized by purity, simplicity, and elegant wit
Fiction Attic Press is now accepting submissions  of novels, novellas, and short story collections. We're excited to announce that we also have a flash fiction contest in the works, as well as a first novel contest and a single-story ebook series. Please click the submit button for submission guidelines.
If you have questions, the best way to reach us is through our contact link above.