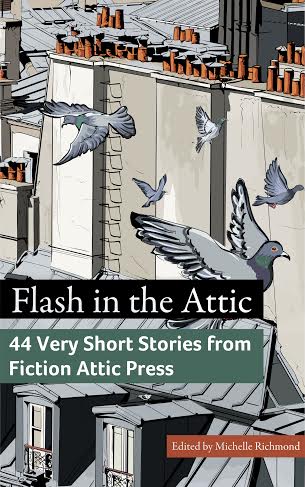 Flash in the Attic: 44 Very Short Stories
ISBN: 9781945753008
About This Book
Featuring 44 stories under 1,000 words by new and established writers. The 44 stories in this collection tackle questions of love, longing, family, and fantasy. Crimes are committed, promises are made and broken, characters exist in strange cities made of papers and knives. Every story is a miniature world unto itself. A must-read for anyone who loves narrative brevity, and an essential companion for anyone who wants to write flash fiction. Plays well with Volume 1 of the series, Flash in the Attic: 33 Very Short Stories.
CONTENTS
Introduction, by Michelle Richmond
The New Thieves, by Thaisa Frank
The Mourning of the Russian, by Augustin Cadena, translated by Patricia Dubrava
Tracks and Weather, by Susie Hara
Blanks, by Kit Maude
Urban, by Lila Dunlap
Instructions for Dreaming of Dead People, by Yasmin Murgai
On the Nightwalk, by Mark Sheerin
The Days We Spent in Each Other's Company, by Madison H.C.
Near Distance, by Jonathan Jones
Forgotten Flyers, by Bobby Sauro
A Clear Shot, by Andrew O'Kelley
When You Know, by Geoffrey Miller
Home Shopping Network, by Martin Jennings
The Least Cruel Method of Cooking Crabs, by Moneta Goldsmith
The Video, by Casey Pycior
Bed and Breakfast, by Mathieu Cailler
The Crush, by A.W. Marshall
hicksley.elizabeth@hotmail.com, by Daniel Coshnear
Semaphore, by Jasmine Sawers
Witch, by Ellie Stewart
Then There Is, by Gerald Yelle
Slides and Swings, by Neal Bonser
Excerpts from My Child's First Story, by Stace Budzco
Telegraphing the Fox, by Annie Dawid
On the Strand, by Anne Colwell
The Snorer, by Sophie Nunberg
Home Again, Home Again, by Christopher Woods
Flight, by Gypsy Martin
Faith, by Patrick Faller
Pressure, by Lucian Childs
Deliverance from You, by Travis Hubbs
Buried, by Nathan Alling Long
The New Disease, by Ksenia Lakovic
Persephone, by Elizabeth Varidan
Ghost, by T.D. Storm
Eggs, by Patricia Cosgrove
The Perfect Nursery, by Geraldine Birch
White Bird, Black Sky, by Barry Charman
The Perfect Strawberry, by Tamsin Hopkins
Tableaux Vivant, by M. Kaat Toy
The Knife Factory, by Neal Allen
What Counts, by Frank Carden
The Orgun Box Junkie, by Robert Perchan
The Paper City, by Rebecca Harrison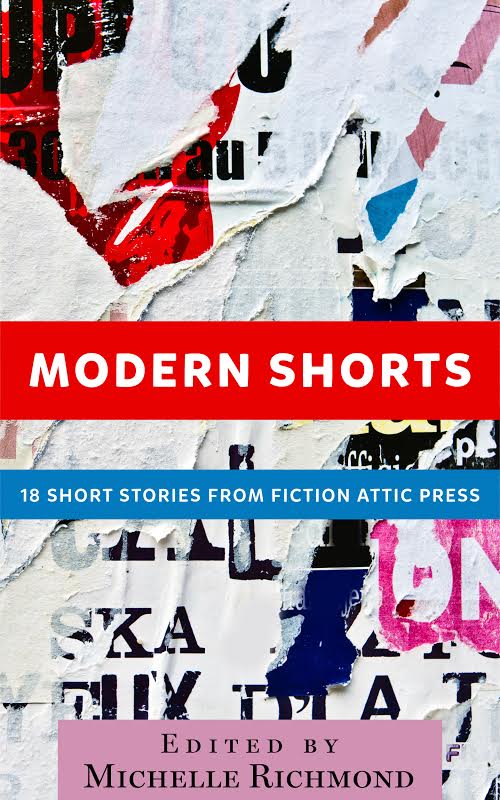 Modern Shorts: 18 Short Stories From Fiction Attic Press
ISBN: 978-0-9911499-5-7
About This Book
Use the BUY button under the cover image to get the ebook now for $5.99.
Featuring the winners of the Fiction Attic Press Short Fiction Contest, with new fiction by Neil Mathison, Jane St. Claire, Timothy Boudreau, Linda Boroff, D.R.D. Bruton, Darlene Campos, Christopher David DiCicco, J.S. Kierland, Jen Knox, Claire E. Lombardo, John P. Loonam, Jennifer Marquardt, Jackie Davis Martin, Mark Pritchard, Suzanne Samples, JLSchneider, Thom Schwarz, and Owen Thomas.
ISBN: 978-0-9911499-5-7 (digital edition)
ISBN: 978-0-9911499-6-4 (paperback edition)
Click the "buy now" button below to ORDER the paperback directly from Fiction Attic for just $14.99 ($3.00 off the retail price of $17.99), plus $3.99 shipping within the US. To order additional copies, simply enter the number of books you would like to purchase in the "Quantity" field after clicking "Buy Now."
Bulk Orders: Educational institutions, please use the CONTACT button to request a discount on orders of 10 or more copies.
About This Book
[tb_book id="5259"] [tb_book id="5338"] [tb_book id="1100"] [tb_book id="1112"] [tb_book id="1102"] [tb_book id="1101"] [tb_book id="1113"] [tb_book id="1122"] [tb_book id="1123"]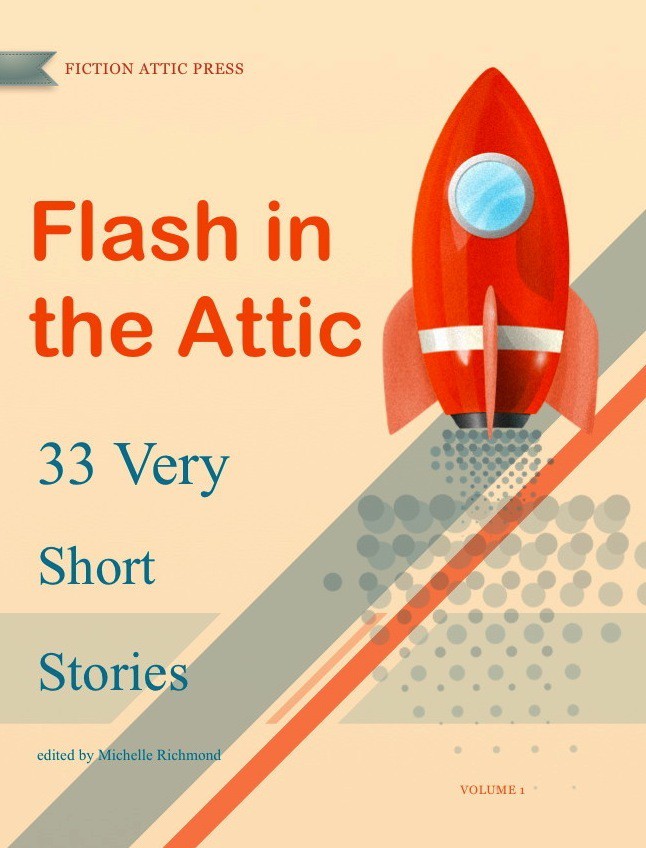 Flash in the Attic: 33 Very Short Stories
Flash in the Attic - Volume 1
ISBN: 978-0615860442 (paperback)
About This Book
Featuring 33 stories under 1000 words by the winners of the Flash in the Attic Flash Fiction Contest. The very brief stories in this volume, by turns playful, provocative, poignant, fantastical, fearless, and wildly imaginative, prove just how much can be accomplished in 1000 words or fewer. As it turns out, 1000 words is plenty of room to make a scene, get people in trouble, get them out of it, or parse language one letter at a time, as Sharon Goldberg does in "Rear-End Collisions," which took second place. 1000 words is also enough room for the dead to visit the living on a subway car bound for Brooklyn, for fathers to lose the hearts of their daughters, and for the sun to threaten the future of the earth and the intricate bonds of family. Neal Allen's winning story, "The Mayan Calendar," proves that 1000 words is also enough to span the history of civilization.
ISBN: 978-0-9911499-1-9 (digital edition)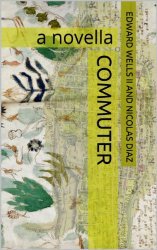 Commuter: a novella
About This Book
by Edward Wells II and Nicolas Diaz
Eduardo lives in a commuter town in Mexico, spending his mornings on the bus and his days helping patrons at the library with their labyrinthine searches. Eduardo's routines are disrupted when he falls under the spell of a young woman named Erika,who, upon their first meeting, imagines them into an elaborate future together. Meanwhile, Eduardo's friend Joe summons him to a mysterious well that yields far more than water.
A story of travel and longing, in which time and geography bend in unexpected ways. With haunting echoes of Haruki Murakami and Julio Cortazar, this collaborative novella marks the arrival of two exciting and innovative new voices in fiction.