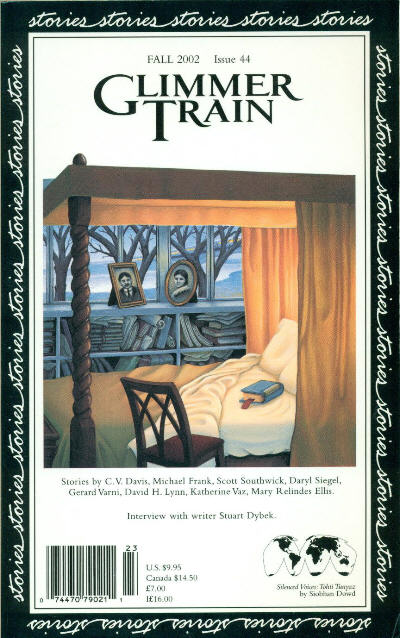 So you've written a story, revised it, and are ready to send it out. Here are a few tips for submitting your stories for publication to literary journals and other magazines.
• Until recently, submitting to literary journals meant buying loads of stamps, weighing your manila envelopes at the post office, and including self-addressed, stamped envelopes. Fortunately, this is no longer the case. Most literary magazines have an online submission form, and most prefer online submissions to hard copies.
• If the literary magazine asks for a cover letter with your submission, make it brief. Your letter should mention where you've published in the past, and should include a very short bio. Your cover letter should NOT explain or praise the story. That is very bad form, and will likely result in your story being deleted before it is even read.
• Do submit to more than one place at once. Five is a good number to start with.
• Never send a publication a second story before the editors have responded to the first.
• Never call to check on the progress of your submission.
• Shorter stories (8-15 pages) are more likely to be accepted than very long stories.
• Always double-space your story, use one-inch margins, and indent every paragraph!
Here are some of the best online resources for anyone looking to submit fiction:
Newpages.com—litmags, publishers, and book reviews
www.webdelsol.com–Contains many useful links to literary magazines and resources for writers.
Mid-American Review–Contains useful links under "Writer's Tools" link.
www.zuzu.com–Same concept as Webdelsol, but with even more links to literary magazines and e-zines
More great resources to check out before you submit:
• Novel and Short Story Writer's Market (Writer's Digest Books)–This is probably the best; it covers many of the better publications with detailed descriptions of tastes, editorial guidelines, payment, and rights.
• Pushcart Prize Anthology (Pushcart Press)–Annual anthology of the best of literary magazines and presses selected by editors themselves; you'll not only find fiction in here, but a list addresses of prize-winning magazines and presses.
For current publishing opportunities, check out the Writer's Chronicle, published by the Associated Writing Programs (www.awpwriter.org) and Poets and Writers Magazine (my personal favorite), which has upcoming deadlines for literary contests, as well as calls for submissions. Go to www.pw.org
Some of my favorite literary magazines:
Glimmer Train Fourteen Hills The Sun
Other Voices Alaska Quarterly Review Mid-American Review
Ploughshares Granta Boulevard
Story Quarterly Quick Fiction Online:
CutBank South Carolina Review Nerve (sexy stuff only)
Missouri Review Bellevue Literary Review Blackbird
Mississippi Review Gulf Coast Identity Theory
North Dakota Quarterly Sycamore Review Exquisite Corpse
Any publication is a big boon and a definite validation of your talent, but here are the magazines that can really jump-start a career: The Atlantic Monthly, Harper's, The New Yorker, Zoetrope, McSweeney's, The Paris Review. It never hurts to send to these guys as long as you're sending out a bulk submission. All of them except McSweeney's & The Paris Review publish mainly agented material, but occasionally a non-agented submissions will make it into the magazine..
[box]Sometimes the hardest part about being a writer is getting the first words on the page. Where Stories Begin: A Workbook for Writers, will banish writer's block, spark your imagination, and provide endless opportunities to make stories out of thin air.[/box]
[box]Online Flash Fiction Class: 5 Very Short Stories in 5 Weeks
Begins April 14. Duration: 5 weeks. Tuition: $210.
[button link="http://www.bayareabookdoctor.com/online-creative-writing-course/"]Learn more[/button] [/box]