Congratulations to the winners of the Flash in the Attic Flash Fiction Contest.
First place: Neal Allen, "Mayan Calendar"
Second place: Sharon Goldberg, "Rear-End Collisions"
See the anthology: Flash in the Attic:33 Very Short Stories
Submit to the 2014 Flash in the Attic anthology.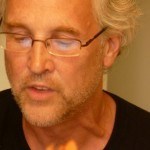 "Flash fiction robs me of my fallback style — long, rhythmic sentences with parentheticals and rambling interior dialogues. I'm forced to focus precisely on plot, physical movement, and character." -Neal Allen
When Neal Allen was laid off as a vice president of product development for a Fortune 20 company in 2011, he returned to writing. A short story was recently published in 
The MacGuffin
. He has completed one novel and is working on a second. Single and helping his fourth child launch into adulthood, Neal lives in Orinda, California.  He blogs about another passion, finding the transcendent in live music, at 
alivejive.blogspot.com
. Neal is forever indebted to his studies at St. John's College, whose Great Books program lit up his pattern recognition hardware and illuminated a lifelong curiosity toward the sciences, philosophy, and human behavior. He also has an MA in Political Science from Columbia University.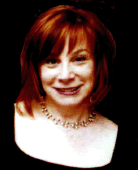 Sharon Goldberg lives in the Seattle area and previously worked as an advertising copywriter in Los Angeles, San Francisco, and Seattle.  Her work has appeared or is forthcoming in The Louisville Review, Under the Sun, The Chaffey Review,Temenos, The Binnacle, Little Fiction: Listerature,The Feathered Flounder, three fiction anthologies, and elsewhere. Her short stories "Caving In" (2012) and "Ghost" (2011) were finalists in the Pacific Northwest Writers Association Literary Contest. Sharon was also the second place winner of the 2012 On The Premises Humor Contest. She is working on a short story collection.